10L Liquid Nitrogen Tank Cryogenic Container LN2 Dewar with 6PCS Pails and Lock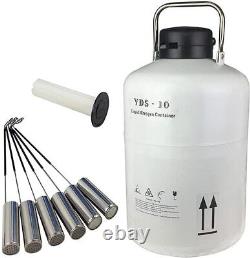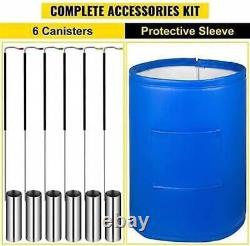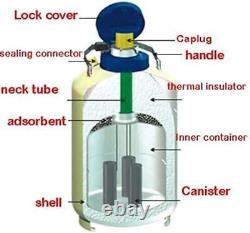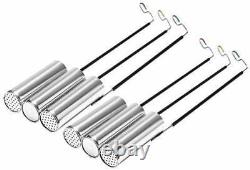 Outer Diameter:305mm;Number of Canisters Qt. 6 pcs; Depth of Canister: 11.1cm. ISO 13485 (medical device) standard and MDD approval from APRAGAZ. Made of premium material, has a long service life. Lockable Cover: anti low temp, weather proof, high tenacity. High-quality vacuum plugs enhance the tightness.
Liquid nitrogen tank is widely used in clinic, creative restaurant, animal husbandry and scientific research, and mechanical processing. 1× 10L Liquid Nitrogen Tank Static Cryogenic Container ;6 x Canisters ;1 x Vacuum Jacket. Specifications: Category: Storage of series Volume: 10L Caliber: 50mm Diameter: 304mm Height: 558mm Weight:14.3 LBS Canister(Pieces): 3n. Packing List: 1 3L Liquid Nitrogen Tank Static Cryogenic Container 1 User Manual 6 Pail 1 Lock Cover.